About Us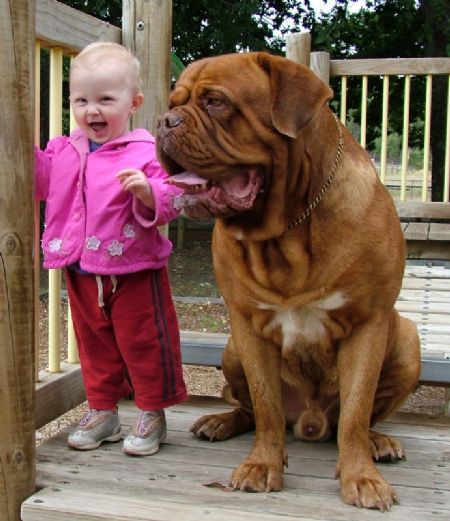 Our love for the Dogue started in 2003 when we purchased our first boy Chienparadis Amos. We had no interest in showing or breeding and were just happy owning this wonderful breed.
Three months later we decided to get a partner for Amos; the stunning Chienamour Ambercame into our lives. Then came the itch to show for the first time, and after the first show, we were hooked. Amos and Amber were naturals in the Show Ring and it didn't take long for them to be titled Australian Champions.
We were stunned when Amber's Hip and Elbow scored returned a 0;0; the first ever female Dogue de Bordeaux in Australia to achieve this perfect result, which is even rare overseas.
In 2005 the Stunning Chienparadis A'Deaus, sired by the legendary Nld. Ch. Int. Ch. Grandrouge Lucciano By Red Rhino (Argento) joined our team. A'deaus proved a real talent in the show ring, Winning back to back Best of Breed wins at The Royal Melbourne Show in 2008, 2009 and 2010, also in his show career winning many In groups and in Show wins. Adeaus has also proven himself with the ladies, producing many high calibre offspring.
We now have a full complement of Dogue de Bordeaux's produced from our foundations of Amos, Amber and Adeaus.
Please check out their individual profiles to meet the deauxrogue family
Contact Details
D Thompson + M Gondar
Central Highlands, VIC, Australia
Phone : 0437 140008
Email :
[email protected]