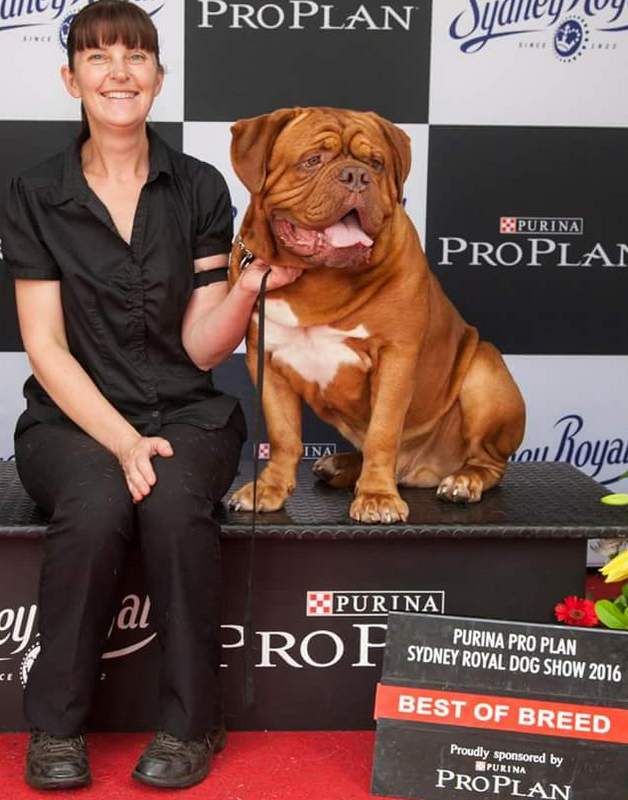 Welcome to Deauxrogue Dogue de Bordeaux's
With 2 Decades of Experience with this wonderful Breed
Next Mating July 2023
Limited Bookings Left
All Inquiries Welcome
- Best of Breed wins at Royal Level -
Melbourne Royal Show 2007 + 2008 + 2009 + 2010 + 2011 + 2013 + 2016 + 2019
Royal Canberra Show 2014
Royal Sydney Show 2012 + 2016
Royal Adelaide Show 2009 + 2016 + 2017 + 2019
This website is dedicated to all of our animals that have blessed us with their love and friendship over the years.
To our boy Buster the Boxer, who mothered all of our Dogues when they were puppies and when they got old enough, used poor Buster for their tug-of-war games
To my beautiful grumpy Bull Terrier Trudie, who just wanted to be left alone.
But most of all to Amos, Amber and A'Deaus our fondations who helped make Deauxrogue what it is today.
Thank you guys for the many happy years, and great memories you gave our family
We hope you enjoy your visit and before you leave please
sign our guest book.
Michael, Donna, Matilda, Levi and the Deauxrogue Gang
Contact Details
D Thompson + M Gondar
Central Highlands, VIC, Australia
Phone : 0437 140008
Email :
[email protected]
200674 Visitors